Well, it's nice having some new news. I would struggle to mention any big stories over the last six months except Brexit and Covid-19. But June has been 'disadvantaged minorities' month.
The month began with the awful George Floyd story ricocheting around the world.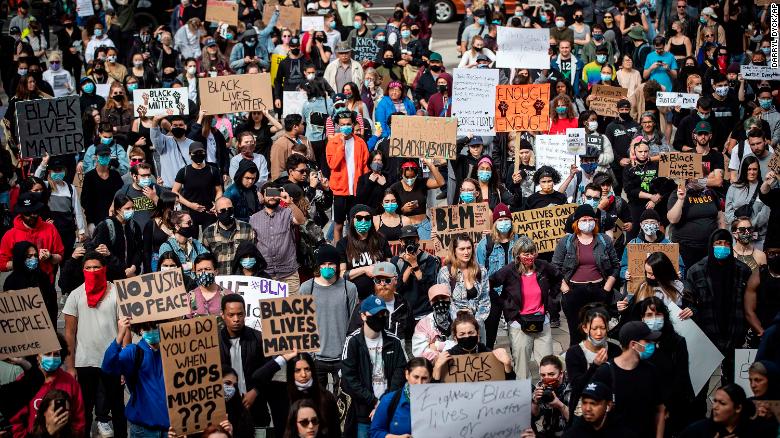 My first reaction was to think of this as a very American thing; my conclusion from reading Robert Caro's masterful biography of LBJ was that America not having apartheid to the present day was a close run thing. And the American policing system is in a western world of its own, helped by those archaic constitutional clauses about the rights to form militia / bear arms / etc. Closer to home, I didn't approve of the 'anti statue' brigade, siding with those who see it as rewriting history.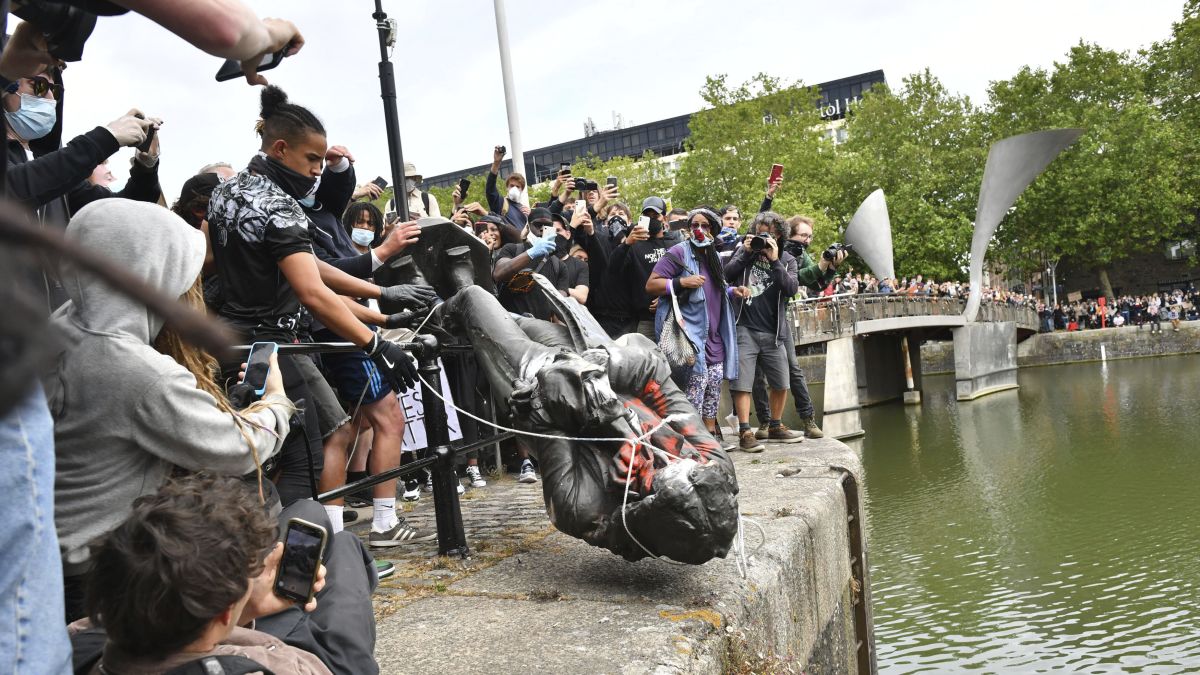 A month later, and my thinking has changed significantly. I've woken up to some of the ongoing issues that are easy to ignore in the daily grind. I'm slightly more aware of the UK's own role in the shameful American legacy (whose colonies were they, after all, when slavery was legalised in 1640?). I now concede that statues are as much style/decoration as they are historical record, and that a town square's/Oxford college quad's choice of statue can be seen as a contemporary aethestic choice. I don't want to see statues destroyed, but I do accept that some might be better moved to a museum rather than left in pride of place.
Other minorities were in the news too, especially the left wing political news, with Labour's new leader Sir Keir Starmer sacking his education secretary for refusing to remove/apologise for a decided unintelligent social media link containing anti-Semitic tropes.
And somewhere in the middle was the footballer Rashford's successful campaign to extend the provision free school meals to disadvantaged British kids.
And the icing on the cake? Arch-Brexiteer Nigel Farage being removed from the radio station LBC "with immediate effect". I have to admit Farage's skills are well-served by radio and the LBC station in particular, but removing his oxygen of media publicity must be a step in the right direction for us London liberals.
Meanwhile, over in Westminster, they've been arguing about the relative safety of 2m distancing vs 1m distancing. It's just maths, stupid – just probability, risk and stochastic modelling. In the end the new policy of "1m, plus" feels like a good outcome to me – despite the inanity of the discussion. A significant unlock – of all the relative dangerous stuff like pubs, hairdressers, etc – takes place on July 4th. An independence day, of sorts.
Australia: the lucky country?
Much as I consider Australia to be a part of my life, for much of the year it is very much out of sight and out of mind. I'm aware that it has been having a pretty good pandemic. I'm aware that it's first reaction has been, as usual, is to close/protect its borders. I'm aware that its record-breaking run without a recession has finally come to an end. But I am not aware of why the currency should be up 3% and the stock market up, in that currency, 5%. With my 5% weighting, that only lifts the portfolio by 0.4%, but that's quite a contribution for a 5% weighting.
Recovery almost complete
Elsewhere, equities continued their slow trundle upwards. They recovered a further 2.3%, taking them close to those February peaks (that I bought >£1m of equities at). Bonds trundled upwards too, in their usual less racy fashion. Currencies were, other than Oz, pretty flat. Overall the world markets (and currencies) I'm exposed to rose 2.1%.
The standout segment of my portfolio has been the tech segment. I have a tech-only subportfolio and it rose by 9% in the month, led by AMZN (Bezos has now recovered all the wealth he 'gave' to his wife, I notice). My other subportfolios were broadly flat. I don't quite understand how the UK FTSE Total return data shows 2.58% gain because the index was flat, my holdings were flat, and I don't see a 2.58% dividend anywhere in sight, but that's what my source says.
In part thanks to my overweight tech exposure, my portfolio rose 2.8% in the month – beating my index by more than 0.5%. I'm now down less than 5% from peak.
I remain relatively long cash (3.6% overweight), and short equities (by almost 3%). My UK exposure is slightly long, reflecting the drop in my target last month rather than any gains/investment in UK equities. I'm waiting for it to drift lower, rather than consciously selling stuff.