Posted: 2020-06-02
Filed under: Analysis & comment, Investing philosophy, Investment returns, London life
6 Comments
Well, May 2020 was the month that highlighted, as the Economist put it, Boris' short-Cummings. Remember much else happening that month?
In May the UK started unlocking, slowly. The government(s) has(ve) been slowly releasing the strait jacket to fit what people (in London at least) have been doing anyway for a week or two. I've stayed healthy, and my boundaries have enlarged slightly – by which I mean I had my first Zoom party, and there are slightly more restaurants available on Deliveroo.
London has been looking beautiful. Full marks to the first person to name correctly the parks shown below – just some of the ones I've visited this month.
Markets up over 5%
Meanwhile, the market's mad bounce back in April has continued. Quite calmly.
Equities are up more than 5%. Ah no, sorry, not in the UK they aren't. And in fact the GBP fell against major currencies, which would normally push FTSE up relatively, but not this month. FTSE lagged by gaining 'only' 3.3%. Yet another good month to be globally diversified.
Australia had the stand out month, though I haven't been following closely enough to know why. I do remember buying a lot of Australian equities in the last two months as my rebalancing system signalled they had fallen underweight, and their rebound has left me feeling almost overweight Oz.
Rebalancing the portfolio to a fixed allocation is about buying low and selling high and Australia over the last few weeks is a textbook example of how it can work well.
Bonds continued to climb but they looked positively pedestrian compared to equities.
I have been deliberately staying slightly aloof from the markets.
Read the rest of this entry »
---
Posted: 2020-05-03
Filed under: Analysis & comment, Investment returns
5 Comments
It's been a much calmer month in the markets.
Of course it's been the month that the UK's Prime Minister went to hospital, with a "50:50" chance of making it out alive.
Lockdown has been the word on everybody's lips. I spent the entire month working (hard! Even a bit over the long Easter weekend) from home. And, while the UK extended its lockdown from 3 weeks to 6, by the end of the month the lockdown mood music from across Europe and beyond had noticeably improved.
Markets up almost 10%
And, my, how the market's mood had improved. The US, the S&P rose from 2462 on 1 April to 2923 on 29 April, a rise of 19%. In a month. If you had the courage to burn dry powder on US equities in late March you could have seen over 20% gains since. My (slightly leveraged) "US tech" equity subportfolio rose about 25% – led by Amazon breaking to new highs above $2400.
US equities were in fact the standout winner, up 13% in the month, while other equity markets rose 4-6%. In part, this reflects 'big tech' (which account for >10% of the US market). Bonds had a pretty good month too, aside from in Oz – where the currency recovered 4%.
What's going on : is it QE?
I have been finding the market hard to fathom.
Read the rest of this entry »
---
Posted: 2020-04-05
Filed under: Analysis & comment, Investment returns
3 Comments
What a brutal month. We moved from 'crumbs, Italy's borders are shut' to 'whoa, we're all under house arrest' in only a few days. The start of March is hard to remember.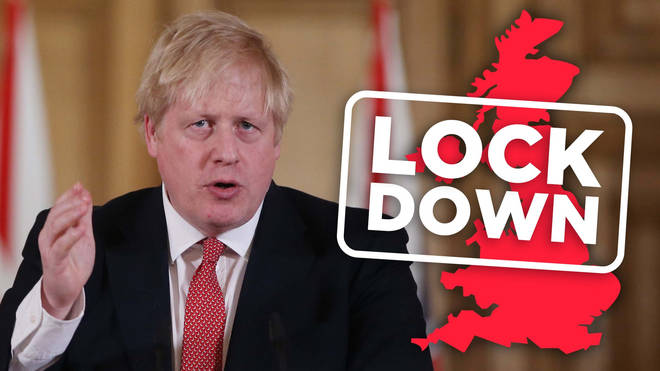 I'm glad I managed to get a few days skiing done earlier in the season – now I have three overseas trips cancelled and don't expect even to leave London for potentially months.
As lockdown loomed, I found myself shocked to be asked "are you staying in London? Or getting away?" by several people. OF COURSE I'M STAYING IN LONDON. In my Dream Home, silly. In fact some friends who had decamped to Cornwall have recently returned to London saying they really hadn't appreciated how much better to be marooned here than there.
Market meltdown
But turning to the markets, they have had an absolute whipping this month. The fastest decline ever. And, wow, the volatility. Normally liquid ETFs had pronounced spreads, and one of my online brokers resorted to manual trading on a frequent basis. Yet, with all said and done, the damage isn't yet quite as bad as it feels.
Having caught a cold in February, world markets developed a very nasty flu in March. All equity markets fell. And fell very rapidly. Equities were down around 18%, across the piece.
Read the rest of this entry »
---