Posted: 2020-04-05
Filed under: Analysis & comment, Investment returns
2 Comments
What a brutal month. We moved from 'crumbs, Italy's borders are shut' to 'whoa, we're all under house arrest' in only a few days. The start of March is hard to remember.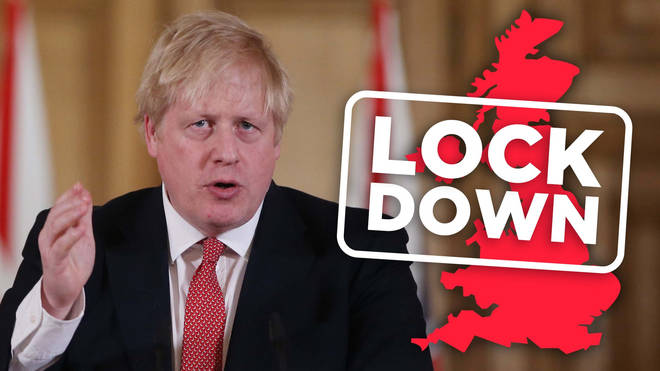 I'm glad I managed to get a few days skiing done earlier in the season – now I have three overseas trips cancelled and don't expect even to leave London for potentially months.
As lockdown loomed, I found myself shocked to be asked "are you staying in London? Or getting away?" by several people. OF COURSE I'M STAYING IN LONDON. In my Dream Home, silly. In fact some friends who had decamped to Cornwall have recently returned to London saying they really hadn't appreciated how much better to be marooned here than there.
Market meltdown
But turning to the markets, they have had an absolute whipping this month. The fastest decline ever. And, wow, the volatility. Normally liquid ETFs had pronounced spreads, and one of my online brokers resorted to manual trading on a frequent basis. Yet, with all said and done, the damage isn't yet quite as bad as it feels.
Having caught a cold in February, world markets developed a very nasty flu in March. All equity markets fell. And fell very rapidly. Equities were down around 18%, across the piece.
Read the rest of this entry »
---
Posted: 2020-03-10
Filed under:
Investment returns
2 Comments
I am about a week late writing this monthly update, and my what a week it's been.
February was when the coronavirus (now called covid-19) began to impact the markets. My diary called it the 'corona correction'. At the time of writing, on the 10th March, the February story already seems rather old, but here it goes in extreme brevity.
Beginning of February. I sold my house, pocketing over £1m cash.
Middle of February: I 'slowly' dripfed £1m cash into the market, matching my target allocation.
End of February: the market fell almost 10%. Doh.
(early March – my house money has all gone…. but that's getting ahead of myself!)
More specifically, equities fell 6-9% on the month (and significantly more off the mid-month peaks). Bonds ticked upwards very slightly. And the pound fell slightly versus other major currencies.
The markets, weighted to my allocation, fell 5.8%. My (very slightly leveraged) portfolio fell 6.4%, even more than the market – reflecting me topping it up by >£1m mid month, at its peaks. That high plateau you see in the graph below almost exactly mirrors the time period over which I put my money to work. Sigh.
The other thing February was notable for was my efforts to reduce my (taxable) complexity. I sold a number of holdings, in unsheltered accounts, replacing them with fewer, larger, mostly ETF holdings. And in my sheltered accounts (pension & ISAs), I sold a bunch of ETFs and bought individual securities – concentrating my active holdings in the (undisclosable) tax sheltered accounts, and reducing my number of (disclosable) tax holdings significantly.
My efforts fighting complexity were more successful, more quickly, than I would have first thought. I have reduced my total holdings to <150. My unwrapped (disclosable) holdings are almost below 100 – a reduction of 37 since the start of the year. And my number of small (<£20k) holdings has dropped to 35 (though the market's falls are making this target harder to hit!).
My portfolio is still complex (certainly too much so for @mathmo – see comment below), but progress is being made – and quickly.
I liked FireVLondon's revelation on the road to Shipley Tax Office that complexity was a real cost like fees and taxes. I myself just a few weeks ago pinged my tax return off with just 10 lines of information to my accountant so his inventory of tax filing effort was eye-opening. I'd suggest the solution didn't go nearly far enough in the face of active naughtiness — if the cost of complexity were properly measured, the knife would have cut much deeper.

(@mathmo comment about my Fighting Complexity blog, in Monevator's Weekend Reading 14 Feb 2020)
At the end of February, I was almost 4% underweight equities, around 1% overweight in bonds, and 2.5% overweight cash. With hindsight, not terrible positioning for the March roller corona-ster.
---
Posted: 2020-02-01
Filed under:
Investment returns
1 Comment
What happened in the world in January? A variety of things, which impact the Australian environment a lot more than my portfolio.
The month began with Australia on fire. The month ended with China's Coronavirus making the world hyperventilate. The latter, 10,000 km away, seems more to blame for the AUD currency dropping 5% to its post Brexit low. Australia's (worldwide commodities-centric) equities however have risen symmetrically to compensate. The environmental damage may be shocking, but you'll need to look elsewhere than the markets to see the impact.
Closer to home, as I write this the UK is no longer a member of the EU, and I have lost my rights to live, work (unlikely, to be fair), or retire to (that's more like it, obvs) 26 countries (and retiring to Ireland is not very appealing). The last couple of weeks of Brexit newsflow have seen the Tories approach knock the FTSE-100 back a bit. This UK equities decline is bucking the wider positive trend.
Bonds, in the meantime, have had a good month. Flights to safety, I imagine, plus various central bank noise that I tune out of.
The markets I'm in, net of currency fluctuations, moved up just over half a percent in Jan. My portfolio dropped about half a percent, even though AMZN is one of its largest holdings and has just popped its $2000/share cherry. Off the top of my head, I'm not sure why my performance is lagging my benchmark – but the headline of 'not much to see here' is really what matters.
In the UK, January is the month when you won't bump into accountants. 31 January is the annual tax deadline. My tax bill this year was the highest for years, thanks to a flurry of windfalls a couple of years ago. This presented me with a six figure cashflow crunch, as in a few days' time I am due to receive a seven figure sum for selling my old house.
I solved my cashflow challenge with my portfolio loan facilities; I have, without a murmur or delay, withdrawn the six figure sum I need to settle with Her Majesty's tax collectors, knowing that within two weeks I should have more than enough to repay the portfolio loan in its entirety if I so wanted.
Using this loan has tilted my exposures vs my target allocation slightly, but I have ended up very close to target on all fronts:
As it happens, another way I think about this portfolio loan is that it has allowed me to 'borrow money' from the taxman over the last year or two, after I crystallised my windfalls. Rather than pay the tax in advance (which, in Switzerland where rates are negative, they charge you a penalty for), or set the tax due aside in a 'no risk' (i.e. no return) account until due, instead I've had it invested. In effect, I've borrowed money from the tax man. This tax due, as it happens, has earnt about 20% return. Now's the time to 'pay back' the taxman, but in the meantime he hasn't charged me a penny of interest and I get to keep the five figure sum I've made out of his money.
I know it isn't customary to go into debt to pay your taxes, but it feels like it's working for me.
---