Posted: 2020-04-05
Filed under: Analysis & comment, Investment returns
3 Comments
What a brutal month. We moved from 'crumbs, Italy's borders are shut' to 'whoa, we're all under house arrest' in only a few days. The start of March is hard to remember.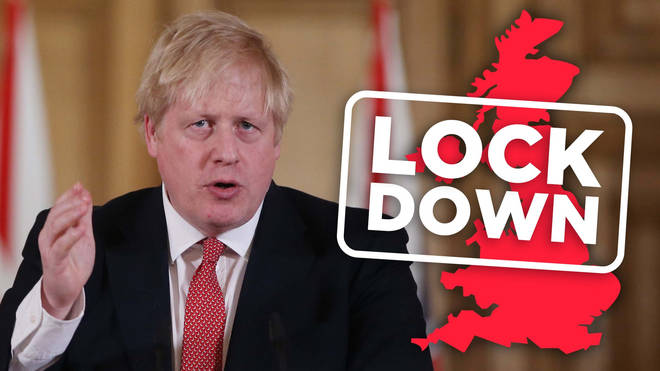 I'm glad I managed to get a few days skiing done earlier in the season – now I have three overseas trips cancelled and don't expect even to leave London for potentially months.
As lockdown loomed, I found myself shocked to be asked "are you staying in London? Or getting away?" by several people. OF COURSE I'M STAYING IN LONDON. In my Dream Home, silly. In fact some friends who had decamped to Cornwall have recently returned to London saying they really hadn't appreciated how much better to be marooned here than there.
Market meltdown
But turning to the markets, they have had an absolute whipping this month. The fastest decline ever. And, wow, the volatility. Normally liquid ETFs had pronounced spreads, and one of my online brokers resorted to manual trading on a frequent basis. Yet, with all said and done, the damage isn't yet quite as bad as it feels.
Having caught a cold in February, world markets developed a very nasty flu in March. All equity markets fell. And fell very rapidly. Equities were down around 18%, across the piece.
Read the rest of this entry »
---
Posted: 2020-03-21
Filed under:
Uncategorized
16 Comments
It seems reasonable to think that this is the worst market crash in history. Stock markets are a relatively well-documented phenomenon since their invention only a couple of dozen generations ago, and the data seem clear.
And I was there.
I've been actively following this crash every day the markets traded. And I've been trading too. Ouch. This post is deliberately something of an ermine-esque 'reflections from the front', recording some of my thinking/recollections, as they occur to me and while they are fresh.
Wasn't January a long time ago?
I remember reading about the Coronavirus in January. I was travelling through Hong Kong myself that month. The virus hadn't reached HK; it was a story in the business pages about China.
I also had my first cold/flu for 2+ years in December/January. A nastier one than normal, which has left me with a persistent slight 'non-medical' cough. Grumble.
The first material impacts on my portfolios were at the end of February, after Italy moved into crisis mode. I had just finished a £1m+ topup of my equity portfolio, using proceeds from my former Home.
Almost to the day, after my £1m had slid (over 2 weeks) into my investment portfolio, the markets began their steep decline. That left me down, in February, [9%], with about £250k of cash left as dry powder. FTSE fell below 7000. That is one of only benchmarks that I immediately remember, 3 weeks later. The other one is the share price of a company I used to work for, and which will be very resilient in crises.
Read the rest of this entry »
---
Posted: 2020-03-20
Filed under:
Uncategorized
Leave a comment
Fascinating month, emotionally, financially, physically, psychologically.
From a blogging point of view I am doing my best to maintain, to some extent, my trading diary. For anybody curious about my world at the moment, the www.firevlondon.com/diary is the best insight I can give you, for now.
---