Posted: 2019-08-16
Filed under: Investing philosophy, London life
8 Comments
I knew I didn't know much about Imran.
Imran joined the company at about the same time as me, less than 2 years ago, in a fairly junior position. He's a book-keeper. He's young – in his twenties. Very much of the millennial generation.
At my office, we get new joiners to do a dog-and-pony-show to introduce themselves to the whole floor. Imran's dog-and-pony show was pretty memorable, for the wrong reasons: Imran didn't know how to present, couldn't structure his thoughts, and didn't respect his audience. He did however make it clear he is a very hippy alternative person, a dreamer, somewhat immature, and was not from book-keeping central casting.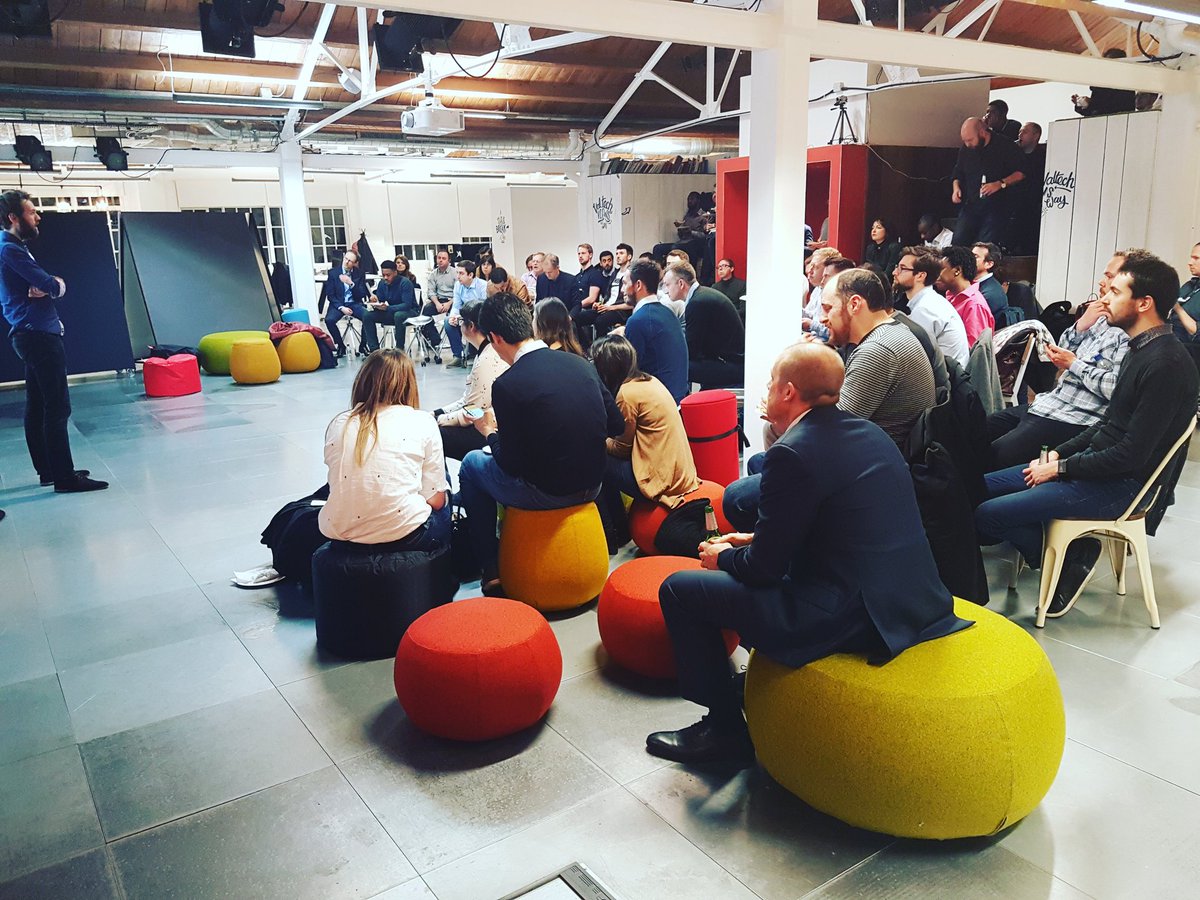 Since Imran joined I have had very little – too little – to do with him. I've been involved with his pay review, he's made the occasional not very practical suggestion for what other departments should be doing, and that's about it. He's clearly a fairly withdrawn, introverted person.
In Imran's pay review, I learnt that he's being paid significantly less than the market rate. He is evidently not very money motivated and his motivation for joining my company was for other reasons. In the last 18 months his pay has increased from a little under £40k to a little more than £40k. He could probably find a role elsewhere in London on £50k, though his presentational/ introverted style won't make this easy for him.
Read the rest of this entry »
---
Posted: 2019-06-17
Filed under: Analysis & comment, Housing
14 Comments
With all the Neil Woodford news at the moment, you could have missed the fact that world equity markets are up over 12% so far this year. In GBP, at least. This rising tide has taken me over an important high water mark – my portfolio has recovered to where it was at before I raided it to buy the Dream Home.
For those of you who missed the whole stressful saga, I bought my Dream Home, on a whim, in December 2015/January 2016. To make this more complicated, I ended up funding the purchase very significantly through a margin loan – basically a loan secured on my equity portfolio, rather than a loan secured on the property.
Buying the Dream Home needed me to sell almost half my investment portfolio. I was doing this in the middle of a minor market correction (global equities were 15% off their peak), which felt like a very painful time to sell. In the end, by borrowing over £2m I was able to keep £2m+ invested that I would otherwise have sold.
In those first few weeks after I completed I was pretty exposed. If the market had dropped 30% I would have been panicking. Fortunately, as hindsight shows, it turned out very differently; world equities are up almost 60% since then. Brexit has 'helped' here, because the sharp fall in the GBP after the June 2016 referendum meant my (mostly overseas) investments sharply gained versus my margin loan; this is not easy to see in the graph but it is there if you look closely.
With a combination of my investment returns, some liquidity windfalls, my net position (of the liquid investment portfolio, which ignores properties, illiquid holdings, etc) is up around 90% since my Dream Home purchase. I've paid down over half the margin loan, and my leverage now is at a very modest level that carries (I believe) very low risk. Thanks to this leverage, in fact my total gross holdings are now bigger than ever before. My net position isn't quite at record levels, but it is well within the margin of error – and ahead of September 2015, a few weeks before the fateful Dream Home decision.
As an aside, the rental income I've received from the old house (which has become an investment asset, albeit not one that I include within my investment portfolio on this blog) has not been a big factor here, because in practice I've used those funds to both pay for the old house costs, as well as fund the significant running costs of the Dream Home.
I didn't anticipate recovering my investment portfolio in under 4 years, without selling the old home. It feels good to know that my money can work so hard in such a short time. So, time to buy another one? Dream on!
---
Posted: 2018-05-19
Filed under:
London life
6 Comments
I'm reflecting on 24 hours in my life, last Sunday.
Mrs FvL was away for the weekend, no kids are around, and I'm home alone. While I'd organised a couple of things on the Sunday, I had nothing planned on the Saturday night.
On the Saturday evening, having had a decent lunch in central London with an old friend, I decided, on a whim, to go to the cinema by myself to see a movie – an inane movie Mrs FvL would have no interest in anyway. I have a choice of four cinemas within walking distance, including two of the upmarket Everyman chain, so I took my pick of location, time and movie and booked a ticket. My favourite is a particular local Everyman, who don't do popcorn and do do far nicer sweet and savoury goodies plus a range of wines – served to your comfy sofa/seat with waiter service. What's not to like? It comes with a £20 ticket price, naturellement, but as with many things I chalk that one up as the price of quality.
The following Sunday morning I had two errands scheduled. One was to do with some minor remedial work that my Dream Home needs. Minor work this may be, but it is in a conservation area and is of quite a technical nature which is controlled by the local council. If I don't abide by the council's protections, the maximum penalty is a jail term. So I'm abiding. This too is the price of quality. Thankfully I've managed to arrange two builder/ planning experts to meet me on a Sunday morning to discuss.
Next up, I take my builder on a five minute drive across the local park, to the Previous House. Traffic is light and, as usual, I can park <10m from the house even though I no longer have residents' parking. I've decided this is the day to repair/replace the Previous House's garden fence, which is quite a specialist job due to the stipulations of Mrs FvL. It's becoming a nice sunny day, and the Previous House abutts the local green space, so it's a nice place to hang out. Soon after we arrive my tenant emerges from the Previous House; she is a lovely character and offers us tea/coffees/etc. All smiles.
My builder and I assess the work and agree what raw materials we will need for the fence. I leave him to start the heavy lifting and I head off to the nearest B&Q/similar. I have a choice of three B&Qs within 15 minutes' drive and opt for one about 10 minutes' drive away. I find what I need, which barely fits in the car, and have it back at the Previous House – along with some refreshments for my builder – forty minutes later.
In my absence, my builder has had a discusssion with the neighbour whose house borders one of my fences. Soon enough, the neighbour reappears, offers us both a drink, and we have a bit of a chat about the work I'm doing as well as some other work on the road he and I have been discussing. He asks me to make sure that the fence looks better from his side than my side; this is North London after all. He disappears.
I leave my builder to crack on and I return to the Dream Home for some lunch. The neighbourhood has woken up and is grinning in the sunlight on my brief drive through. I bump into some of the neighbours of the Dream Home who have lived there for longer than I've been alive. They have been in poor health so I haven't seen much of them and we have a bit of a catch up.
After my own lunch I return to the Previous House, and find my builder has made good progress. Another neighbour waves a greeting and we exchange a few words.
My builder then asks for some garden wire, which we don't have to hand. So I go a few doors along where I disturb one of my favourite former neighbours who is getting ready for a long haul holiday he starts this evening. He takes the trouble to scour his garage for some garden wire and gives me something roughly suitable, which I scurry off with.
The bordering neighbour reappears. He points out that the fence by this point looks a lot better on my side and, erm, much less good on his side. He's right. We spend half an hour tarting up the fence on his side. The neighbour, very much mollified by now, offers us another drink.
As we are starting to pack up, a 'distant' neighbour appears who I hardly see. We get into quite a deep-and-meaningful conversation. Time passes. Eventually she moves on.
Finally we wrap up on the fence building project. I drop my builder at the nearby station (<5 mins drive) and then head home (<5 mins further).
I finish the day by strolling back across the park to the pub, where I enjoy a couple of drinks with the locals, who I know quite well by now.
It's been a good day to be alive, and it's one of those days to appreciate how lucky I am.
I have, literally, world class facilities all around me within walking distance or a few minutes travel. I have access to professional services pretty much 24/7. I live firmly within arguably the greatest metropolis on Earth. I didn't grow up in London, and we didn't have the sort of facilities and convenience I simply take for granted these days.
And yet, I have beautiful countryside around me – between me and my local pub, for instance. I live in a community, in which I have formed strong bonds. My local neighbours provide friendships, support, security and the occasional pint. I do the same for them.
We didn't have the same quality of community in the local village where I grew up. Which is ironic because my local 'hood has the type of community commonly associated with villages, and not commonly associated with large cities like London.
I wouldn't leave London for all the money in the world.
---