Posted: 2019-12-29
Filed under:
Housing
7 Comments
My Dream Home saga nears its conclusions. Longsuffering followers will recall that, in the last instalment in Q4 2016, I had abandoned my effort to sell my Former Dream Home into the Brexit referendum aftermath, in favour of renting the property out to some (North) Americans. I reasoned, three years ago, that I could well expect to sell the property for 1.20X (where X was the supposed fair market value) in 2020, by which point Brexit would be well and truly behind us…..
What happened next?
Well, the (North) Americans proved to be fine tenants. They looked after the place and kept on renewing. My rent increased by 2% each year. I used a managing agent, so the deductions were swingeing, and I had the occasional cost to bear too. But overall the landlord experience proved to be relatively painless.
Until Q2 this year, when the fine tenants gave notice. He had received a job offer back in the mother country and was off to take it.
Losing these tenants left me in something of a quandary. Brexit was due to be done in June 2019 (remember that?), except that pretty clearly it wasn't. Property prices (and rents) hadn't budged materially since late 2016. Yet somehow I felt a different mood – a "well I can't put my life on hold forever" sentiment that tempted me to attempt a sale for the second time.
Moreover, with the void period starting in June, the timing felt good to 'test the waters' for selling the house, but reverting to let it in time for the busy 'back to school' season in September. So I decided to give it a go, and put my Former Dream Home on the market to sell. I listed it at a somewhat lower price than last time – essentially the price that I had accepted an offer on in 2016.
When is a sale a sale?
Cutting a long story somewhat short, the market felt completely different this summer than in the summer of 2016. I had far more interest in the house. I even had an offer, that I was prepared to accept! Not once, but in fact three times….
Read the rest of this entry »
---
Posted: 2019-08-16
Filed under: Investing philosophy, London life
8 Comments
I knew I didn't know much about Imran.
Imran joined the company at about the same time as me, less than 2 years ago, in a fairly junior position. He's a book-keeper. He's young – in his twenties. Very much of the millennial generation.
At my office, we get new joiners to do a dog-and-pony-show to introduce themselves to the whole floor. Imran's dog-and-pony show was pretty memorable, for the wrong reasons: Imran didn't know how to present, couldn't structure his thoughts, and didn't respect his audience. He did however make it clear he is a very hippy alternative person, a dreamer, somewhat immature, and was not from book-keeping central casting.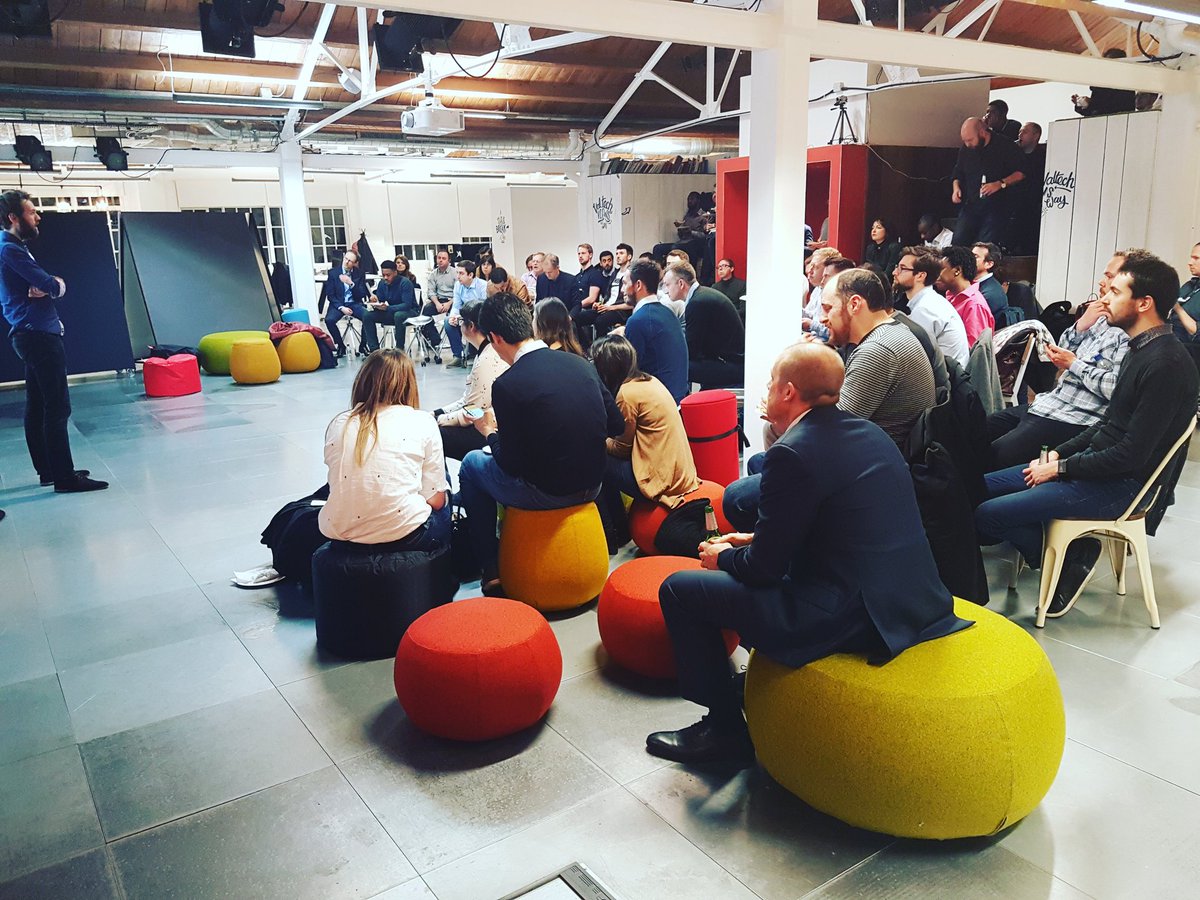 Since Imran joined I have had very little – too little – to do with him. I've been involved with his pay review, he's made the occasional not very practical suggestion for what other departments should be doing, and that's about it. He's clearly a fairly withdrawn, introverted person.
In Imran's pay review, I learnt that he's being paid significantly less than the market rate. He is evidently not very money motivated and his motivation for joining my company was for other reasons. In the last 18 months his pay has increased from a little under £40k to a little more than £40k. He could probably find a role elsewhere in London on £50k, though his presentational/ introverted style won't make this easy for him.
Read the rest of this entry »
---
Posted: 2019-06-17
Filed under: Analysis & comment, Housing
14 Comments
With all the Neil Woodford news at the moment, you could have missed the fact that world equity markets are up over 12% so far this year. In GBP, at least. This rising tide has taken me over an important high water mark – my portfolio has recovered to where it was at before I raided it to buy the Dream Home.
For those of you who missed the whole stressful saga, I bought my Dream Home, on a whim, in December 2015/January 2016. To make this more complicated, I ended up funding the purchase very significantly through a margin loan – basically a loan secured on my equity portfolio, rather than a loan secured on the property.
Buying the Dream Home needed me to sell almost half my investment portfolio. I was doing this in the middle of a minor market correction (global equities were 15% off their peak), which felt like a very painful time to sell. In the end, by borrowing over £2m I was able to keep £2m+ invested that I would otherwise have sold.
In those first few weeks after I completed I was pretty exposed. If the market had dropped 30% I would have been panicking. Fortunately, as hindsight shows, it turned out very differently; world equities are up almost 60% since then. Brexit has 'helped' here, because the sharp fall in the GBP after the June 2016 referendum meant my (mostly overseas) investments sharply gained versus my margin loan; this is not easy to see in the graph but it is there if you look closely.
With a combination of my investment returns, some liquidity windfalls, my net position (of the liquid investment portfolio, which ignores properties, illiquid holdings, etc) is up around 90% since my Dream Home purchase. I've paid down over half the margin loan, and my leverage now is at a very modest level that carries (I believe) very low risk. Thanks to this leverage, in fact my total gross holdings are now bigger than ever before. My net position isn't quite at record levels, but it is well within the margin of error – and ahead of September 2015, a few weeks before the fateful Dream Home decision.
As an aside, the rental income I've received from the old house (which has become an investment asset, albeit not one that I include within my investment portfolio on this blog) has not been a big factor here, because in practice I've used those funds to both pay for the old house costs, as well as fund the significant running costs of the Dream Home.
I didn't anticipate recovering my investment portfolio in under 4 years, without selling the old home. It feels good to know that my money can work so hard in such a short time. So, time to buy another one? Dream on!
---