I knew I didn't know much about Imran.
Imran joined the company at about the same time as me, less than 2 years ago, in a fairly junior position. He's a book-keeper. He's young – in his twenties. Very much of the millennial generation.
At my office, we get new joiners to do a dog-and-pony-show to introduce themselves to the whole floor. Imran's dog-and-pony show was pretty memorable, for the wrong reasons: Imran didn't know how to present, couldn't structure his thoughts, and didn't respect his audience. He did however make it clear he is a very hippy alternative person, a dreamer, somewhat immature, and was not from book-keeping central casting.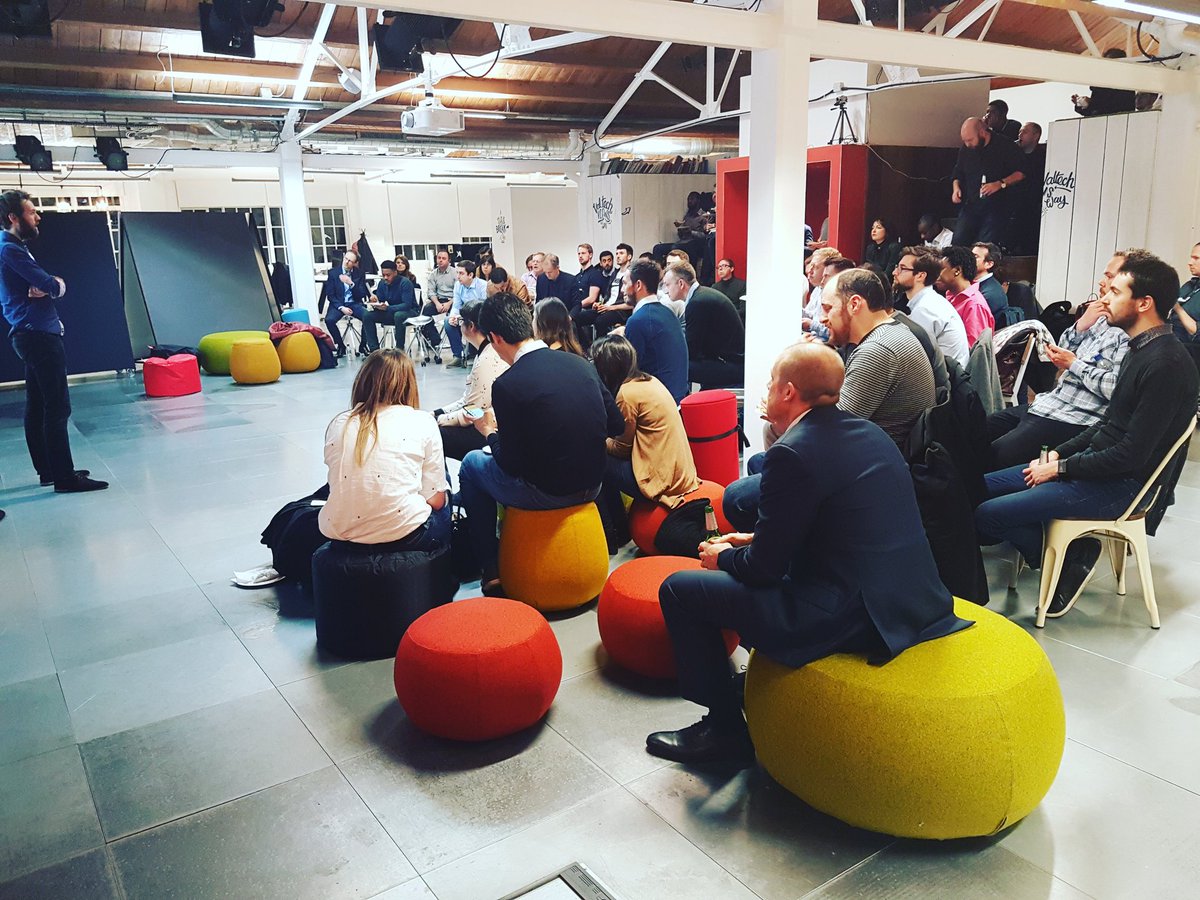 Since Imran joined I have had very little – too little – to do with him. I've been involved with his pay review, he's made the occasional not very practical suggestion for what other departments should be doing, and that's about it. He's clearly a fairly withdrawn, introverted person.
In Imran's pay review, I learnt that he's being paid significantly less than the market rate. He is evidently not very money motivated and his motivation for joining my company was for other reasons. In the last 18 months his pay has increased from a little under £40k to a little more than £40k. He could probably find a role elsewhere in London on £50k, though his presentational/ introverted style won't make this easy for him.
So far, so millennial – and so unlikely to ever even to live in central London, let alone own his own home, let alone build a nest egg, let alone achieve financial independence, or so I would like to be forgiven for thinking.
So that's the background. That's about as much as I knew, at the point last month when Imran quit. His resignation wasn't a big shock, and given that his role really hasn't changed much in 18 months, not entirely surprising. What was a little bit more surprising was that he didn't yet have a role to go to.
While I didn't feel too upset at the prospect of losing Imran (as memories of the dog-and-pony show still give me a faint shudder), I knew that he deserved more recognition than he had been getting, and that I owed him a bit more thanks/engagement than I'd given him. So I asked if he'd be up for a 'farewell lunch'. He said 'sure', and so last week off we went to lunch.
The designated lunch slot was immediately before an important meeting, so I had a hard stop after an hour. This proved to be a real shame because our conversation could easily have gone on for hours.
Somehow, almost immediately into the conversation with Imran, I discovered that here was my very own 'millionaire next door'. Not literally. Imran is not, yet, a millionaire. But let me relay to you his story, as he explained it to me over lunch.
Imran's parents come from Pakistan. His father moved to the UK aged six. His mother came over here in her teens. They married. Imran was born in, I think, the early 1990s. Imran grew up in East London, in a council flat – "dodging drug addicts on the outdoor stairs going to/from school". His family were poor; his dad did part-time care work for people with special needs, his mum didn't work.
At some point Imran's family moved further east to Dagenham, an industrial suburb in outer London, far to the east, famous for its large Ford car/engine plant. Evidently that car plant doesn't employ so many people these days and Dagenham is pretty bleak.
Imran studied hard at school and went to university – not a particularly good one. He studied business, finance and accounting. At some point along this journey he started …. what he'd call it, I'm not sure ….. gambling / betting / speculating / investing. Notably, spreadbetting.
As you'd expect of a book-keeper, Imran clearly has a head for figures. But I'd say there is considerably more to it than that. Imran is obviously "good with money".
Talking to him over lunch, it's clear he is an early adopter of 'fintech'. For instance, he was an early customer of FundingCircle , "back when you could get 16% rates off them, net".
Somehow, in some way that includes the way that "you can leverage your money 10-20 : 1 with spreadbetting", in-depth knowledge of numerous crypto currencies (particularly the 2nd tier ones), those aforementioned 16% Funding Circle rates, Imran managed to accumulate a nest egg of around £20k. I don't know exactly what Imran was 'investing' in, but whatever it was I wouldn't recommend trying it at home.
But while the story so far includes a lot of risk, there is another side to this. Imran is also an avid saver. I'll come back to that in a moment.
I was fascinated by Imran's risk-taking. When I asked him about this, it's clear that he has different pots for different risks. So he isn't gambling his 'nest egg'; he uses a bit of his monthly savings to place high-risk bets; but most of his savings he invests in more conventional ways. If the high risk bets pay off, the payout adds to his 'nest egg'.
So, just a few years ago, Imran has saved enough to buy his first house. And Imran, the quiet introvert dreamer in the Finance team, buys his first house. In outer outer London, for about £180k.
At some point, where I lost the story, a few years later, and in fact only 1-2 years ago, Imran moves into central London – for work I think. His mortgage is too high a Loan-to-Value to allow him to convert it into Buy to Let, so he sells his house. For £280k, an equity gain of £100k. I haven't yet managed to sell a home in London and I'm almost twice his age, but that's another blog post….
I asked Imran about his longer term dreams/ambitions. He wants to own a farm. Where? France or Greece or somewhere. Even post Brexit? Maybe he'll marry a French lady. Who knows. How much money does he need to do that? He thinks he needs a nest egg of £300k, which at 5% interest would be enough to live on.
Imran now lives within 3 minutes of a zone 1 tube, a few minutes from the office, and pays £800 per month (all inclusive) for his share of the rent. Imran's salary of just over £40k leaves him with about £2500 per month, after tax. Of that, he saves £1000 per month, pays his £800 rent/bills, and transfers 'spending money' of £170pw into a newfangled bank account, and uses that for 'day to day spending'.
I asked Imran whether he'd read any FIRE blogs. He said he'd never heard of them. He has heard of MMM, but that was about it.
In FIRE terms, Imran is really living the dream. He has monthly costs of around £1500pm, in central London. He is a nest egg that is already around half of his £300k FIRE target. And he hasn't yet had his thirtieth birthday.
Of course, Mr Saver Imran hasn't married Mrs Spender. He has no dependants. So his highly effective saving patterns may become harder to sustain. But there is no question in my mind that he has got the most important thing – the mindset, and the habit.
Imran's story isn't unique. But it certainly isn't common. And I had no idea that there was such a story in my office, let alone that it was Imran. Truly, a millionaire, next door to me – in the same office!
If you are near Imran's situation, or perhaps feel it couldn't happen to you, how would you answer the following questions:
A small 'windfall' lands in your lap – say £1000 after tax – what do you do with it?
What do you pay to travel to work, each week? How could you reduce that, and if you did, what would you do with the savings?
What do you spend to keep yourself amused, on 'school nights'?
If you saw a 'sensible gamble', where would you find funds for it from? Savings? Monthly income? Investment income? Other?
What 'life hacks' could you use to improve your savings rate? E.g. 'pay yourself first', run daily spending out of a deliberately low-balance account, use a newfangled app that 'rounds up' every purchase into your savings, etc.
Where, within 45 mins travel time of where you work/live currently, do you think has the best chance of 'gentrifying' (or benefiting from an infrastructure uplift, e.g. Crossrail/HS2/HS3)? Could you live there?
What are you dreams, for 'when you're older', how much do you need for them at, say, "4% interest", and how realistic are these dreams?
List ways in which you are 'staying the course' that you were on 5 years ago, versus ways in which your mindset has changed a lot from 5 years ago.