I feel as if there is a crescendo of doom-mongering about London.
Most notable for me was a piece a week or two ago by Simon Kuper in the FT. Kuper argues that three things threaten to diminish London, risking it following Vienna and Constantinople into decline:
Covid-19. Covid means lockdown. And lockdown means working from home. Kuper argues that "though working from home threatens all cities, it disproportionately threatens London".
Brexit. The "UK-EU trade deal does little for London". In the first week of the Brexit new world, apparently €6bn a day of stock trading moved from the UK into the eurozone, which alone could be worth has much as £20bn a year of lost revenues (a quarter of the UK's services trade surplus). I hear rumours that Goldman Sachs is yet to move 2000 roles from the UK into the EU. That is a lot of tax that won't be paid to HMRC, and fancy dinners no longer being enjoyed in the West End.
The role of English. Kuper argues that "a decade ago there was no obvious European substitute for London. Now, cities like Berlin, Copenhagen, Amsterdam have become quasi-bilingual business hubs."
Kuper cites house price data as suggesting that "local rivals are eating into London's supremacy": London's prices have fallen (in international terms) since 2016, whereas Parisian prices are up about 25%. More money is going into Paris' office space than London's in 2019, the year before the pandemic.
Kuper is not alone. According to PwC the population of London is set to fall by 300k.
Other stories point to drops in property prices in London. Not just London, mind, but supposedly more sharply in London. Whether this is because cities are dead, or because the economic turmoil has led to 4-7% of tenants being in arrears, or because now hardly seems the best time to be a seller/landlord, is not yet clear – to me at any rate.
Others would add the government's stated policy objective of 'levelling up' promises to rebalance the UK, in relative terms away from London. Cynics like me would say that the levelling is much more likely to be through pulling London down than boosting the other regions.
Nonetheless I feel compelled to add some of the opposing arguments, omitted by the sensationalists, which give me confidence that betting against London would be unwise.
Size and network effects
I am no geographer, but I do know about network effects and I believe they apply to cities. Network effects describe situations where network dynamics apply; in these situations the addition of another member to the network benefits the existing members of the network, as well as the new member. Such things grow in value with the square of their size, not linearly.
Cities clearly demonstrate network effects, albeit as a second order effect – talented chefs/footballers/entrepreneurs/coders/musicians/etc coming to the city make the city more enjoyable/rewarding/attractive for the rest of us.
And London is not just a bit bigger than its nearest UK/EU rival, it is a LOT bigger – between 2 and 3x bigger than Berlin and Paris, for instance, depending on how you measure it. Never mind Amsterdam, Dublin, Frankfurt etc. You can take 300,000 people out of London every year for 10 years and it could well remain the biggest city in W Europe.
There are bigger cities in Europe – as any Moscowite will tell you. But they help highlight some of the other strengths of London – on to my next point.
Diversity is a strength
London's diversity is legendary. The UK's political freedoms, its location, its language, and its economic opportunity have all driven a cosmopolitan buzz that few cities anywhere can match. Yes other cities do bear comparison here – New York, Amsterdam, LA, supposedly Paris and Sydney – but none of them can match both London's European location and size. And none of the other cities on this list are, as London is, the political capital, the business capital, the finance capital and the culture capital. Most importantly, note that Istanbul, Moscow – the only two 'European' cities bigger than London, and both 'the capital of everything' in their countries – are nowhere near these 'most diverse cities' lists.
Berlin may have momentum, but it is relatively puny in size terms – and it is conspicuously not the capital of German's business and finance. Its population is half of London's. And its GDP is low by German standards – at around the same as non-London England (which is low, sadly), and half that of Munich let alone Frankfurt.
Istanbul and Moscow have London's size, but lack the openness, liberal freedoms and respected legal systems that have enabled London, New York etc to attract such diverse populations. Moscow, 25% bigger than London, is even not in Europe's top 10 destinations.
A unique federated structure
My next point is more subtle, and is more in relation to how London compares to other UK cities rather than the great cities overseas.
Whereas other (all?) cities in the UK are run by a city council, London is essentially a collection of 30+ boroughs, each of which has substantial autonomy. Since the Tony Blair years there is now a London mayor, with a unified transport authority (but very little else!), but the boroughs are still responsible for planning, housing, highways, the environment, care, education, local tax collection and much more. Each borough has about 250k people in it, and a substantial economy in its borders.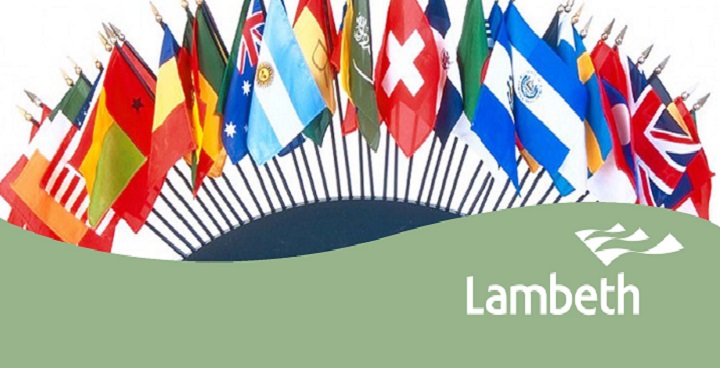 I believe that this federated model serves London very well. It helps explain the 'collection of villages' feel to London. It fosters a sense of community. It brings an element of experimentation and competition in to the continual improvement that takes place every day of every year everywhere.
So as London grapples, as all cities grapple, with the post lockdown world, London will be trying 30+ different approaches, and watching what works and what doesn't. Of course the 30+ cities across the rest of the UK will also be feeling their way with 30+ approaches. But as innovations such as school streets, dockless bike rentals, city farms, mobile payments, and so on become accepted as 'better', London will adopt them city-wide, finding best practice. You can say this with more confidence about London than, I think, almost any city anywhere.
Entertaining endowments
More practically, London's great physical attractions are not going to disperse to the regions in some Zoom-enabled migration. The museums, galleries, sporting stadia, palaces, research hospitals, flagship stores, and theatres may see reduced footfall, but they are not going to disappear or relocate. London may see reduced visitor numbers, but if you are an ambitious chef aiming for your first Michelin star, or an entrepreneur setting up a new retail concept, or a top medic looking to enhance your career, London will still be the place with the most customers/patrons/patients of the sort you need to build experience.
Streets paved with gold
And, of course, there's money. London has more of it. Money living here. Money working here. Money parking here. Money visiting here. Money being laundered here. London's GDP per head around 50% higher than the rest of England – a stat that I suspect will get more extreme once 300k 'emigrate' from London this year, as I bet those leaving aren't at the top of the money tree.
Money makes things possible. Money creates opportunities. Money solves problems.
When I moved to London thirty years ago, London had the worst schools in the country – I assumed that once my kids reached a certain age I would need to leave London at some point. These days poor kids get better education in London than the rest of the UK. And never mind the rich kids at the UK's best schools, in London, like St Pauls Boys/Girls, Highgate, Dulwich College etc.
So, while I accept that London is feeling 'neutered' by the current lockdown, and Brexit will leave a bruise and probably put some fur on the arteries, I am confident London will remain the pre-eminent city in democratic, liberal Europe.
Those network effects aren't going away. Nor is London's pre-eminence. Don't bet against the place.